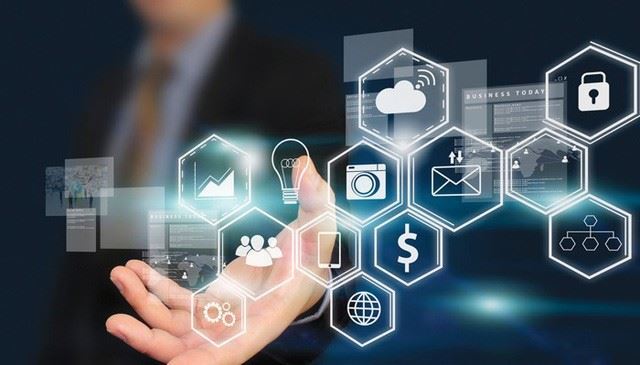 Digitization plays an important role in our work and in business because it contributes to the changing and continuous development of the business world. Business-related jobs are no longer the same as 20 or 50 years ago. It becomes quite diverse and constantly changing.
5 ways which digitization is changing the business world
Artificial Intelligence (AI) – Digitization support in the AI business
There has been an intense debate about artificial intelligence over the past few years. While some people (such as filmmakers) have quite negative predictions regarding AI, in fact, it's the exact opposite. According to research conducted by BCG and MIT Sloan Management Review: "Three-quarters of executives believe that AI will allow their companies to move into new forms of business. Nearly 85% believe that AI will allow their companies to gain or maintain competitive advantage."
Digitization has supported AI in many areas; then, AI has changed the business world in some ways, and companies use it to automate certain jobs and activities.
Flexible work – Data Digitization supporting businesses to work flexibly
Thanks to digitization we have the flexibility to choose the way of working and working time. With all the data and information stored on digital media and devices, we can easily convert and access it from anywhere. Technological advances and digitization allow us to adjust our schedules to our individual needs and lifestyles.
Innovation – Digitization helps innovate in business
Digitization is not only about converting data into electronic systems, but also using it and finding new ways to grow their business. There are many new and innovative solutions on the market. And they can be applied to almost every aspect of the business world. Technological innovation helps companies to come up with new ideas, reach a wider customers, use special tools to organize and manage their work, but above all, create a better product that makes customers happy and improve daily life.
New business models – Digitization promote new business models
Digitization makes it possible for companies to create many new business models. But that's not all. With all the information and available online tools, companies can create business models that are adjusted to their own needs. They can apply new ideas to old strategies, exploit existing resources and build something completely different and innovative. This plays a big role in providing a perfect product and is not available before the digital age.
MPBPO.COM.VN
With a team of professional, skillful and experienced staff, BPO.MP Co., Ltd is proud to be a reputable data entry company and strive to become the best data entry company to provide top quality online data entry services with competitive prices, satisfying all customer needs.
BPO- Business Process Outsourcing is very essential for every business.
Services BPO.MP provides:
Data Digitization
Data Entry and Data Processing
Outsourcing for AI Companies
Data Labeling
Financial & Accounting Service
Content Writing Service
DTP Image Processing
Translation & Interpretation
Human Resource Service
For further information, please contact the Hotline: 0931 939 453 or email to: info@mpbpo.com.vn